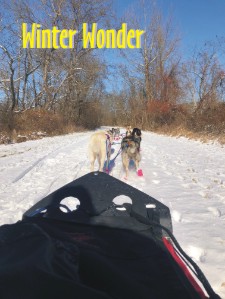 It's winter time and that means it is time for dog sledding! While area drivers may hate snow, the sled dogs love it!
Maryland Dog Sledding
News and Events
We are now taking reservations for the 2018 - 2019 dog sledding season!
All weekend dates for the 2018 - 2019 dogsledding season are booked. If you have not yet booked your dogsledding program, don't dispair. We still have limited midweek availability including a few school holidays for the 2018 - 2019 dog sledding season. Please email Catherine for a list of available midweeks and to make your reservation.
Calling all Girl Scout Leaders!
If you are interested in booking one of our popular Girl Scout dog sledding patch programs, please click here to read more about this program and then email catherine@marylanddogsledding.com to make your troop's reservation. Minimum 12 girl scouts; maximum 20 girl scouts. Tagalongs age 5 and up are welcome.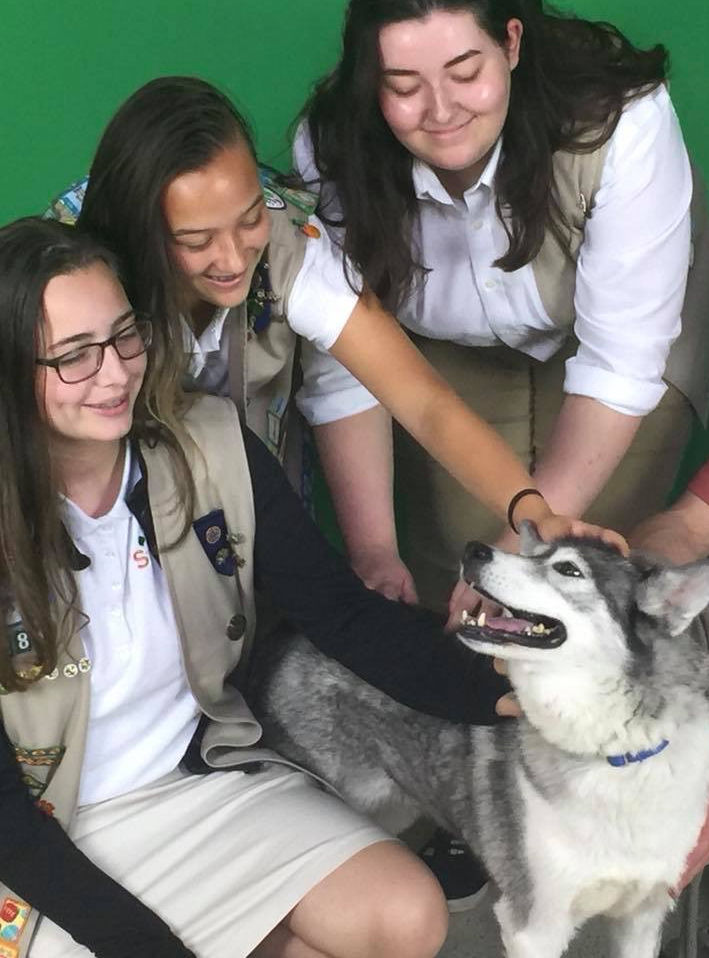 (Image from Girl Scouts Nation's Capital)

Are you a family interested in dog sledding?

For families and small groups (1 to 4 people), we offer our Yappy Hour. Our Yappy Hour dog sled rides include a half hour of learning about dog sledding and sled dogs and a half hour per person dog sled ride with the Maryland Sled Dog Adventures team of sled dogs. Email catherine@marylanddogsledding.com to make your dog sledding reservation.

Available Dogs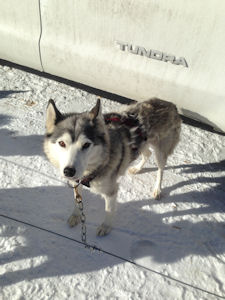 Veteran sled dog and lead dog, North Wapiti's Flare is looking for an active retirement home. Flare is spayed, house broken, good with children, good with other dogs both males and females, and good with cats with supervision. To learn about Flare, visit the Our Dogs page. To inquire about adopting Flare, email catherine@marylanddogsledding.com.
Did you know that Maryland Sled Dog Adventures LLC is on Facebook? Like us on Facebook and follow us on the trail, receive updates on our dog sledding trips, and see photos from our recent dog sledding programs.