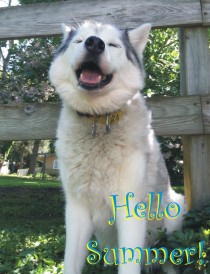 Summer is time to relax and recharge for the sled dogs. It is too warm to train for the coming season, so the dogs do their next most favorite thing, sleep!
Maryland Dog Sledding
News and Events
Do you want to go dog sledding during our 2019 - 2020 dog sledding season (October 2019 - March 2020)? We are now taking reservations for this season! Please email Catherine to make a reservation. Please have a few dates in mind.
Saturday, September 21, 2019 from 9:00 AM to 10:30 AM. Gilman School Cars, Trucks, and Things that Go! Maryland Sled Dog Adventures LLC, their gear, and dogs will be part of the Gilman School's annual event.
Calling all Girl Scout Leaders!
If you are interested in booking one of our popular Girl Scout dog sledding patch programs, please click here to read more about this program and then email catherine@marylanddogsledding.com to book a reservation for the 2019 - 2020 season. Our dog sledding season begins in October 2019 and runs through March 2020. Now is the time to begin discussing with your parents and girls what dates they want to go dog sledding.
You could be having this mush fun! For recent photos of our Girl Scout dog sledding programs, visit our Facebook page. To see what other troop leaders thought of our program, please visit our Bark Backs. Minimum 14 girl scouts; maximum 20 girl scouts. Tagalongs age 5 and up are welcome.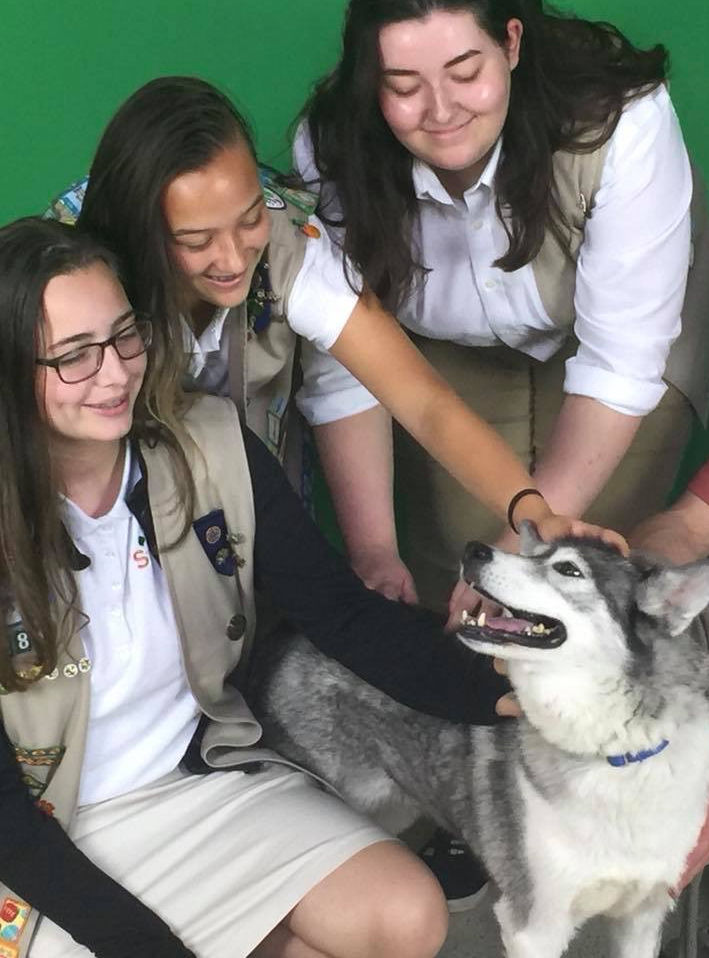 (Image from Girl Scouts Nation's Capital)

Are you a family interested in dog sledding?

For families and small groups (1 to 4 people), we offer our Yappy Hour. Our Yappy Hour dog sled rides include a half hour of learning about dog sledding and sled dogs and a half hour per person dog sled ride with the Maryland Sled Dog Adventures team of sled dogs. Email catherine@marylanddogsledding.com to be placed on our waitlist for the 2019 - 2020 dog sledding season.

Available Dogs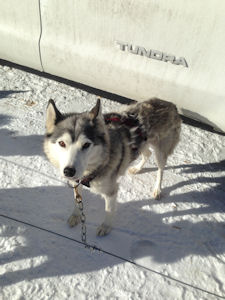 Veteran sled dog and lead dog, North Wapiti's Flare is looking for an active retirement home. Flare is spayed, house broken, good with children, good with other dogs both males and females, and good with cats with supervision. To learn about Flare, visit the Our Dogs page. To inquire about adopting Flare, email catherine@marylanddogsledding.com.
Did you know that Maryland Sled Dog Adventures LLC is on Facebook? Like us on Facebook and follow us on the trail, receive updates on our dog sledding trips, and see photos from our recent dog sledding programs.